First a student, then an instructor at Otis College of Art and Design, Gold shares stories, professional tips and rare photos in this scrapbook-style memoir of his Otis Experience ...

From a five-part series, Gold's workbook for the serious art student who wants to master drawing.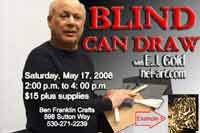 E.J. Gold has developed a method by which the blind can draw and show .... More...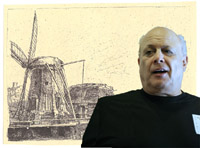 E.J. Gold is making it possible for you to have your own Rembrandt etching show, and even to sell a genuine, Seventeenth Century Rembrandt etching... More...

In this scrapbook-style book, E.J. Gold recounts and shows incredible art from his very first art classes and exhibits at the Children's Art Carnival, which was a part of the Museum of Modern Art in New York City in the 1940s.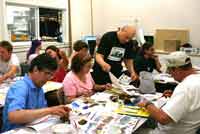 Art Class With E.J. Gold
Students Come from Around the World. The originator of the popular "You Can Paint!" Classes, E.J. Gold, is now instructing in watercolor, drawing and charcoal .... More...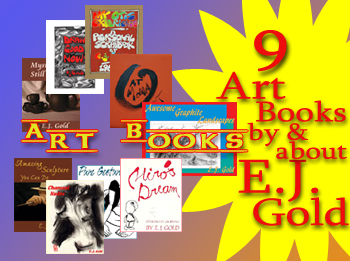 E.J. Gold art books include Charcoal Nudes, Amazing Sculpture You Can Do, Awesome Graphite Landscapes, Draw Good Now, Mysteries of Still Life, Miro's Dream, Pure Gesture, My Otis Experience and E.J. Gold at MoMA ... More...
Video from E.J. Gold
The Secret of Art | The Secret of Life